Gosh, I love my city. Ghent is really a little paradise.
After touring more than hundred visitors from all over the world as a volunteer for Erasmus students, Couchsurfing guests and international colleagues during local conventions, it became clear that private tours where I'm sharing the magical atmosphere and crazy historical stories that this city has to offer was the way forward professionally.
With a Masters degree in Fine Arts and almost a decade of experience working as a professional trainer in the international social and educational sector, I do offer a unique way of discovering and experiencing the most magical city of all.
It also helps that I'm a true beer geek and have been facilitating craft beer tastings all over the country with my other project
Hoppestraat
.
I'm launching my Ghentle Tours in 2022. Want to know more? Take a look: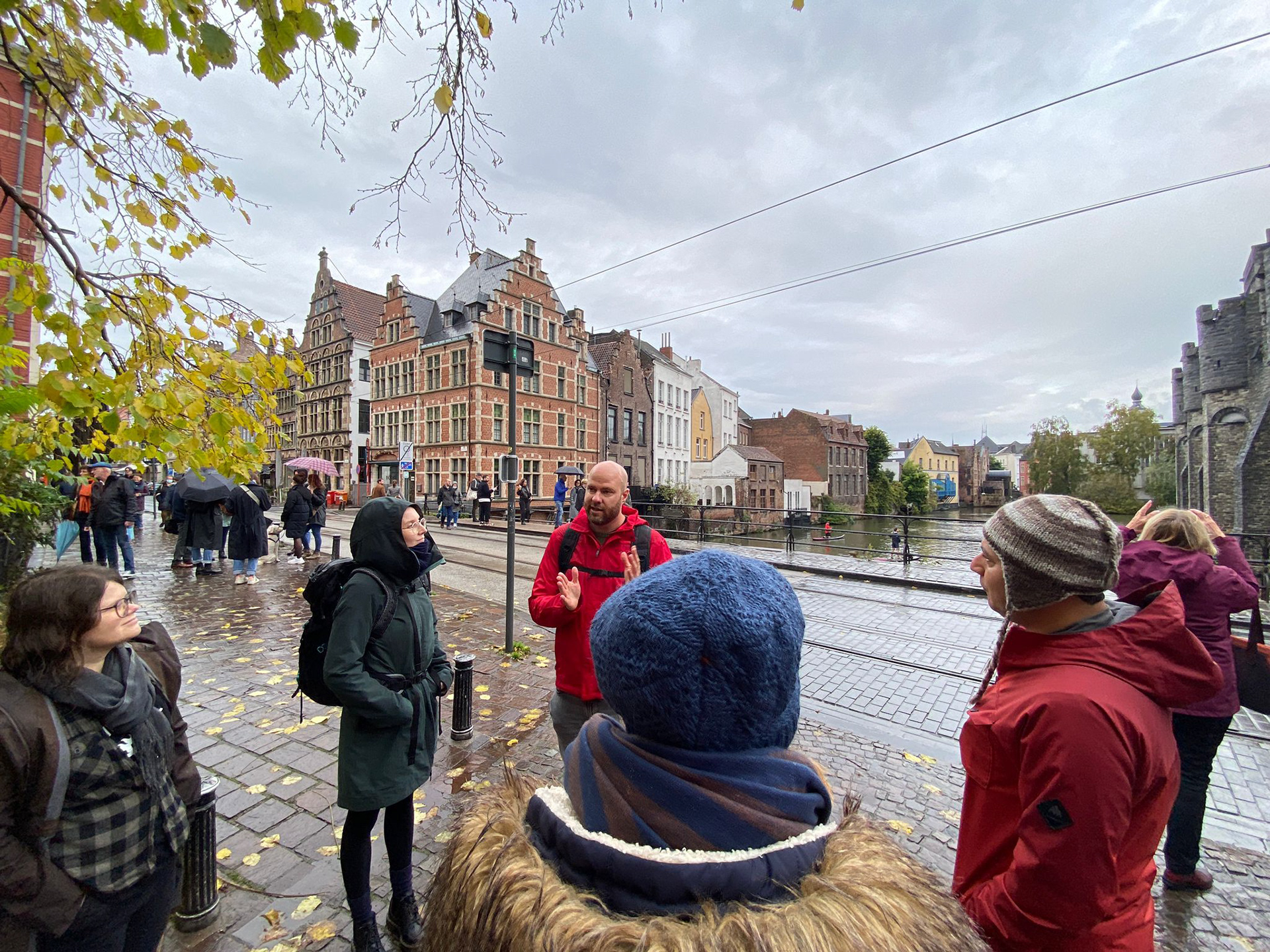 Ghentle Private Tours
Want to experience the ticking heart of Ghent? See the classics but discover the hidden gems from the world exposition in 1913, industrial heritage and contemporary entrepreneurs with a few locally produced delicacies on the way as well? My
Ghentle DeLuxe Tour
is the crème de la crème and it's highly recommended.
Only have one afternoon or evening in Ghent? Want to see the highlights and hear the juiciest stories of the city? My
Ghentle Highlights
is your tour!
Flexible, starts where you are (Station, Hotel, B&B, ...) and ends when you want to.
Want a personalized tour? For instance: You have a specific set of interests, you have visited the city already and want to discover Ghent off the beaten path, you want it connected to one of Ghent's many festivities (Gentse Feesten, Light Festival, Gent Jazz, ...) or anything else?
I would love to create a specific
Ghentle Custom Tour
for you! Get in touch!
Ghentle Craft Beer Tours
Thirsty? Say no more!
I'm specialized in craft beer tours and although I absolutely adore the Belgian beer tradition, Ghent is way more interesting than just Tripels and Krieks.
As Ghent bleeds young entrepreneurship you can find many new brewpubs, taprooms and craft beer bars in and out of the city center and I know them all by heart (and liver). I can talk hours about beers, brewers and styles, the obscurer the better.

Feeling adventurous yet craving for the best hopjuices this town has to offer? Get in touch!
Reviews!
Don't just take my word that my Ghentle Tours are great... check out these reviews!
Check out The Ghentle Tours on social media!