Belgians love beer. That's probably even an understatement!
Beer brings people together, it's a wonderful artisanal product that at its best reflects society and its history.

But beer doesn't believe in borders. Brewers from all over the world have been traveling to and inspiring each other. The beer itself, their recipes, as well as its main ingredients like hops, malts (barley, wheat, oats, rice, ...) and yeast have been shared, passed on, crossed over and cultivated just the same.
But ask any regular Belgian what their favourite beer is and sadly many of them will respond with "Duvel" or even worse: any of the AB InBev beers. I do like a Duvel or any Belgian Blond from time to time... but there are more than 200 official beer styles (made by much more ethical breweries) in the world and my fellow country men hardly try ten of them on average in a lifetime.
One of my main objectives of Hoppestraat is to change this.
I will do this as hands-on as I possibly can... take a look:
Belgen houden van bier. Dat is waarschijnlijk zelfs een understatement!
Bier brengt mensen samen, het is een prachtig ambachtelijk product dat op zijn beste momenten de samenleving en haar geschiedenis weerspiegelt.
Maar bier gelooft niet in grenzen. Brouwers van over de hele wereld reizen naar elkaar toe en inspireren elkaar. Maar ook het bier zelf, hun recepten en ook de belangrijkste ingrediënten zoals hop, mout (gerst, tarwe, haver, rijst, ...) en gist worden gedeeld, doorgegeven, gekruist en gecultiveerd.
Maar vraag een gewone Belg wat zijn favoriete bier is en velen onder hen zullen helaas antwoorden met "Duvel" of nog erger: een van de AB InBev bieren. Ik hou ook wel af en toe van een Duvel of een Belgische blondje … maar er zijn meer dan 200 officiële bierstijlen (gemaakt door veel ethischere brouwerijen) in de wereld en mijn landgenoten proberen er gemiddeld amper tien in een mensenleven.
Een van mijn hoofddoelstellingen is om hier verandering in te brengen.
En dat probeer ik zo praktisch mogelijk uit te voeren... kijk even hoe:
Beer Tastings 🍻
Bier Proeverijen
Slightly inspired by Tupperware events (although I'm not selling anything afterwards) I will go to peoples houses or businesses and let them try beers from all different styles and countries while explaining the history of the style, the story of the brewery and how it got on my radar in the first place.
These include beers from misunderstood styles like IPA's (Belgians have no idea that hops fade for instance) from the States, along hidden pearls as Rauchbier from Bamberg and Fruited Imperial Goses from Scandinavia to locally never heard of styles like Barrel Aged Baltic Porters from Estonia. These tastings are real experiences where I'm really shaking the foundation of what many people think "a beer should be". Discussion is guaranteed, but most of all: it's a lot of fun.
Interested in hosting a beer tasting or ordering a gift certificate? Then check this page on Hoppestraat.be
Enigszins geïnspireerd door Tupperware-evenementen (hoewel ik achteraf niets verkoop) ga ik bij mensen thuis of bij bedrijven bieren uit allerlei verschillende stijlen en landen laten proeven terwijl ik de geschiedenis van de stijl uit de doeken doe, het verhaal van de brouwerij en hoe het op mijn pad is gekomen.

Dit zijn bieren van verkeerd begrepen stijlen zoals IPA's (Belgen hebben geen idee dat hop aroma's snel vervagen bijvoorbeeld) uit de States, langs verborgen parels zoals Rauchbier uit Bamberg en Gefruite Imperial Goses uit Scandinavië, tot lokaal nog nooit gehoorde stijlen zoals Barrel Aged Baltic Porters uit Estland.

Deze proeverijen zijn echte ervaringen waarbij ik de basis van wat veel mensen denken dat "een bier moet zijn" echt aan het wankelen breng. Discussies gegarandeerd, maar bovenal: het is vooral altijd dolle pret.

Interesse om een bier proeverij te organiseren of een cadeaubon te bestellen? Check dan deze pagina op Hoppestraat.be
Beer Subscription 📦
Bier Abonnement
Monthly subscription with beers from all over the world, including all the information you need about the beer, the style and how to store and drink it!
But also one time thematic beer packages (Christmas beers, Non-Alcoholic, Exquisite lagers, ...) for yourself or your friends, family or colleagues are available!
Interested in subscribing to the monthly subscription model? Then please fill in this form check out this page on Hoppestraat.be
Maandelijks abonnement met bieren van over de hele wereld, inclusief alle informatie over het bier, de stijl en hoe je het bewaart en drinkt!
Maar ook eenmalige thematische bierpakketten (Kerstbieren, Alcoholvrije bieren, Fantastische Lagers, ...) voor uzelf of uw vrienden, familie of collega's zijn beschikbaar!

Geïnteresseerd in een abonnement op het maandelijkse abonnementsmodel? Check dan deze pagina op Hoppestraat.be
✍️ BLOG & YouTube 🎦
I've been talking about beer on my YouTube channel and writing for a few months now on social media (Facebook & Instagram). Here I share my thoughts about beer related events, make complete series (like when I tried a non-conventional Christmas beer every day in December 2021) and share interesting articles from other websites and blogs.

As with everything I try to keep my ethos "Educate and entertain" and focus on the positive side of things. However... (see next)
Sinds een paar maanden schrijf ik over bier op sociale media (
Facebook
&
Instagram
) en praat ik erover op mijn
YouTube
-kanaal. Hier deel ik mijn gedachten over bier gerelateerde evenementen, maak ik complete series (zoals toen ik in december 2021 elke dag een niet-traditioneel kerstbier probeerde) en deel ik interessante artikelen van andere websites en blogs.
Zoals met alles probeer ik mijn ethos "Educate and entertain" te behouden en me te richten op de positieve kant van de zaak. Echter... (zie volgende)
Maybe "revolt" is too strong of a term... but as an active member of the local beer scene I will always fight to keep it a safe place for everyone.
And this goes further than just the town or country I live in.
That's why I wrote the first draft of the Craft Beer Channel's Patreons response on the testimonials of beer loving and producing friends experiencing (among others) sexism, racism, misogyny and homophobia resulting in harassment, bullying and discrimination. The final version that has been edited and signed by my fellow Patreons can be read here on Instagram and Twitter.
This is why I also pledge to only promote and work with breweries, shops, suppliers and bars that have an active code of conduct or a very good reputation.
(I realise the irony of using a picture with a beer from Firestone Walker. You can't tell from my face, but I'm giving it a big scolding)
Misschien is "in opstand komen" een te sterke term... maar als actief lid van de lokale bierscene zal ik er altijd voor strijden dat het een veilige plek blijft voor iedereen.
En dit gaat verder dan alleen de stad of het land waar ik woon.
Daarom schreef ik het eerste ontwerp van de Craft Beer Channel's leden hun ondersteunende reactie op de getuigenissen van bier liefhebbende en producerende vrienden die geconfronteerd werden met (onder andere) seksisme, racisme, vrouwenhaat en homofobie resulterend in intimidatie, pesterijen en discriminatie. De definitieve versie die ondertekend is door mijn medeleden is hier te lezen op Instagram en Twitter.
Daarom beloof ik ook om alleen brouwerijen, winkels, leveranciers en café's te promoten en mee samen te werken die een actieve gedragscode of een zeer goede reputatie hebben.
(Ik besef de ironie van het gebruik van een foto met een bier van Firestone Walker. Je kunt het niet aan mijn gezicht zien, maar ik geef het een flinke... uitbrander)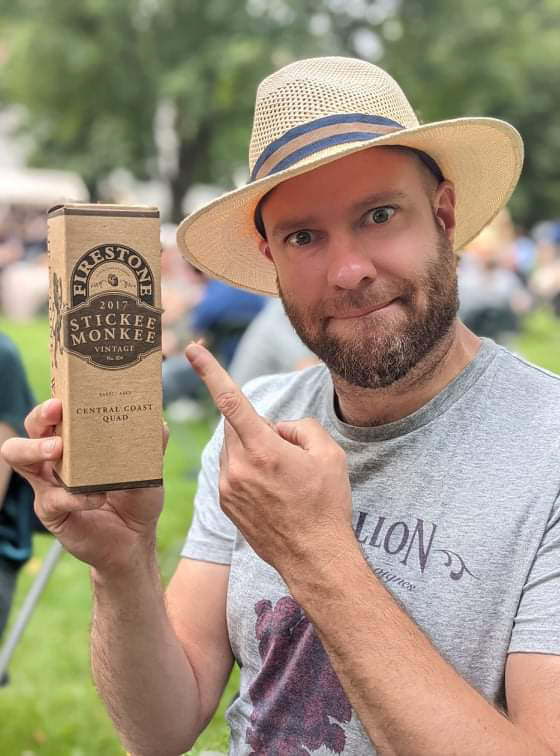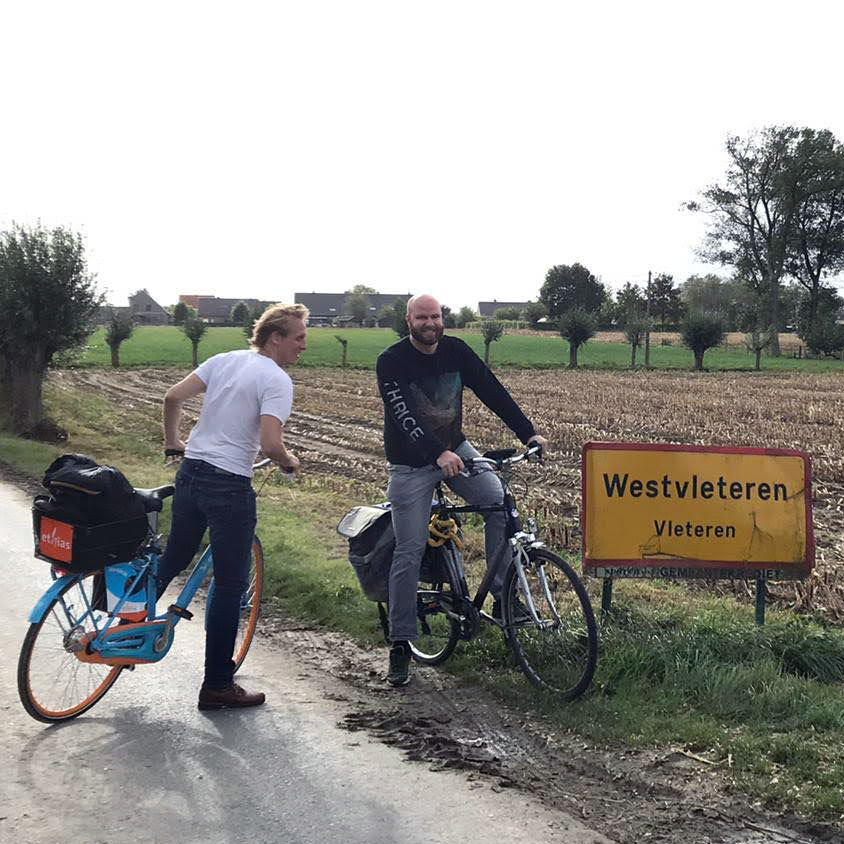 Excursions & Activities 🧳

Uitstappen & Activiteiten
Chasing the freshest Cask Ale in the UK, biking the hills of the Westhoek or Pajottenland from brewery to brewery, discovering the source of Kveik yeast in Norway, hop off a bus and plunge straight into the wooden lager barrels of Pilsner Urquell... Hah, the possibilities ...

Check out the upcoming activities below:
Op jacht naar de meest verse Cask Ale in het Verenigd Koninkrijk, fietsend door de heuvels van de Westhoek of Pajottenland van brouwerij naar brouwerij, de oorsprong ontdekken van Kveik gist in Noorwegen, uit een bus stappen en recht in de houten pilsvaten van Pilsner Urquell duiken ... Hah, de mogelijkheden ...
Bekijk hieronder de komende activiteiten:
These people have said some wonderful things about Hoppestraat!
Deze mensen hebben mooie dingen gezegd over de Hoppestraat!
Want to know more about Hoppestraat? Check these links!
Wil je meer weten over de Hoppestraat? Check deze links!