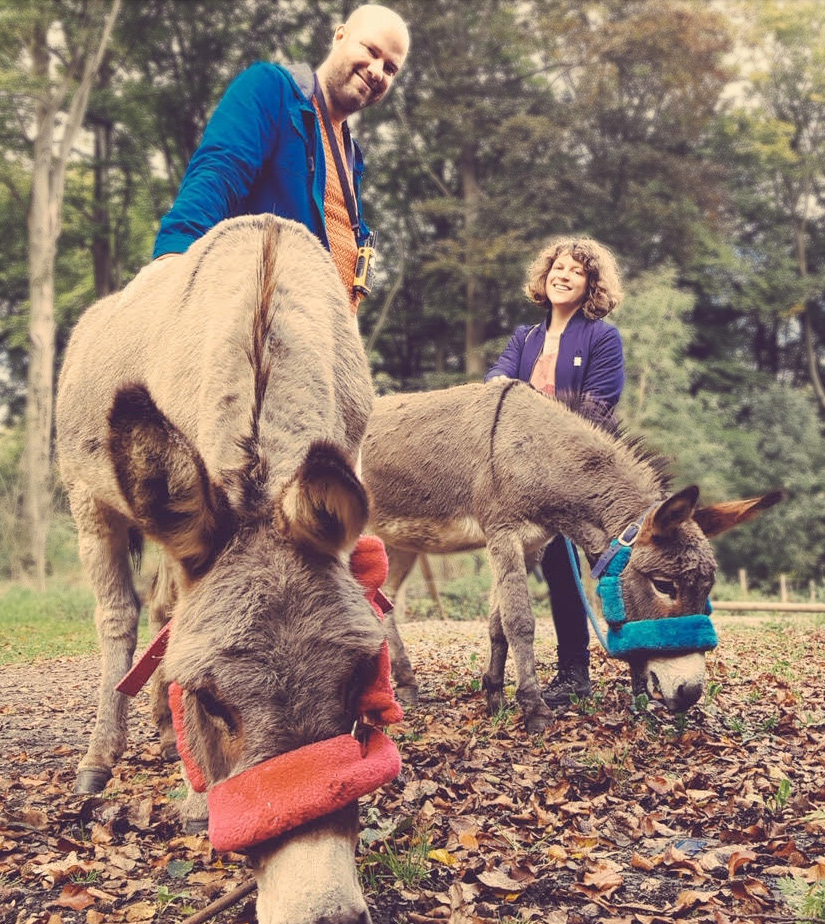 That's me on the left. Not the donkey, her name is Vittel.
I like to call myself a
creative native
. And a
digital jack-of-all-trades
.
I bleed 
craft-beer
. That's why I facilitate private tours at Ghent's most innovative brewery
Dok Brewing Company
and made the personal beer project '
Hoppestraat
' around it.
I love my city Ghent, its in habitants and its stories. That's why I would love to show you around on one my tours of
The Ghentle Tours
.
I love
music
. So I've played bass in the band '
Summit
' and book bands for the town-festival '
Paulusfeesten
'.
I become zen when I'm
drawing, crafting and designing
. And those results are what you can find on this website.
But there is more...
Walking in nature with Karen and sipping silence, playing Nintendo, moshing on post-hardcore and metal bands, cooking delicious vegetarian food, writing columns and reviews, playing with my cats, teaching people, making puzzles, … There might be too much that I enjoy.

So, if you, or someone you happen to know, needs someone like me, send me a postcard! 
Or an e-mail. That's also an option:
Take care of the ones that you love
- Jasper